Know How To Pick The Right Waterproof Backpack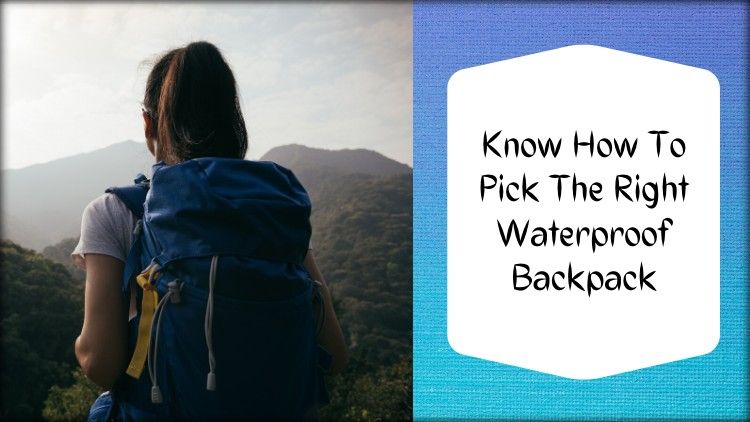 When buying a backpack, it's crucial to bear in mind how the bag will endure the bad climatic conditions. A bag's endurance can be the difference in whether essential documents, running shoes, or electronics become damp or not. A perfect waterproof backpack must be a staple accessory. So, today we are here to give you an ultimate guide on the wholesale waterproof backpack.
Generally speaking, there are several tiers of the waterproof backpack: 100% waterproof, water-repellent, and water-resistant. Underneath we have curated the kinds of waterproof backpacks that you might need to go through before you make your purchasing decision.
100% Waterproof Backpack
Spending money in a waterproof backpack equips you for several activities. Think arduous outdoor activities like camping or white-water rafting, for times when your backpack won't be safe in a tent. If you daily commute long distances on a bike, you might also need additional protection.
100% waterproof bags are airtight and will float if you plunge it in water. This level of safety is usually attained using an airtight roll-top closure.
Water-Repellent Backpack
A proper water-repellent backpack is important if you tend to spend longer periods out in nature, cycling, or hiking in unrelenting rain for an instance. Belongings inside a water-repellent bag will stay dry so long as your backpack isn't exactly sunk water. If you happen to drop one of these backpacks in water and haul it back up fast, no moisture should be able to absorb in.
When picking a water-repellent bag, much consideration must be given to the fabric. These backpacks will generally be made of robust material that has Polyurethane, or covered with a DWR treatment and laminated with TPU. This makes sure that water pools one the exterior instead of soaking through the fabric.
Water-Resistant Backpacks
Water-resistant backpacks are made of sturdy fabrics, most generally Cordura nylon or very durable grades of polyester. Belongings will be okay in a water-resistant backpack if you are walking through light showers from the workplace or biking through sporadic rain. Water-resistant backpacks will keep water from going through, but sooner or later rain will seep through.
Business owners owing to the massive demand in waterproof bags make sure you have the required supply to satiate your customers. You can also invest in waterproof gym bags by sourcing the very best product from popular gym bag manufacturers. Contact the support team and place your bulk order right away.
Audio Version: Know How To Pick The Right Waterproof Backpack