Fall Handbag Trends That Has Created A Buzz in The Market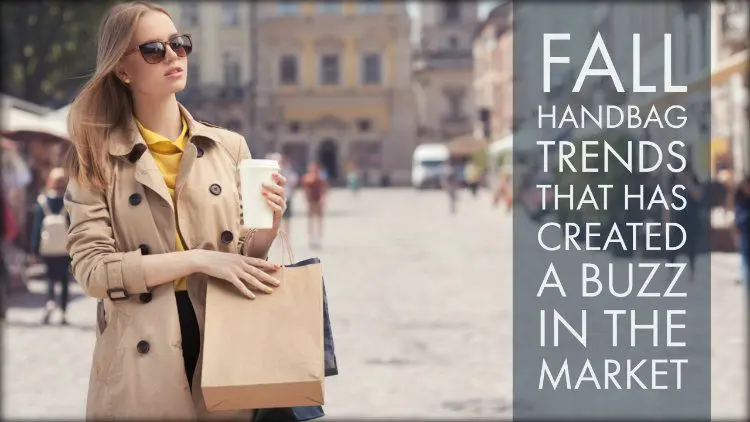 Fall is around the corner and there is no easy way to elevate your look than with a super trendy handbag. They are an interesting way to add some drama to an understated look. You can simply wear a low-key outfit and still create a statement with the help of a humble handbag. Thus, no wonder the upcoming season is going to witness a flurry of different types of classic handbags that boast of style as well as versatality.
Renowned handbag manufacturers USA has come up with a unique piece you can have a look at. Hence, read on the blog below to know more about the different types of trends that are being introduced by the suppliers.
Croc is in
The croc embossed handbags are luxurious and opulent in nature. These bags have the ability to make any outfit look grand and expensive. You can find these in various sizes as well as colors. The best ones include such pieces that consist of a timeless neutral tone like camel brown, beige , sunset red or even emerald green.
Pillow lover
The cozy pillowy handbags have garnered a lot of appreciation among the fashion enthusiasts simply because of its appeal. You can in fact find the pillow structure in various forms like the clutches, tote bags as well as cross body bags. These are super soft in nature and can also be used as a pillow in case of emergencies!
Snake alert
From dresses to shoes and even bags , the snake print is buzzing in the fashion scene. The luxurious texture adds a chic accent to a timeless clothing without going overboard in the style department. Hence , you can either opt for a statement clutch to be worn for a cocktail party or simply select something like a snake printed handbag to add some animal layers to the everyday clothing.
Slouchy tote
Teeny tiny handbags might be everywhere in the runway. However , the oversized slouchy totes are something you should definitely look out for. These are super spacious and take up the form of the contents inside which is pretty cool is a unique way. You can carry this to the office, University or even a pajama party. When it comes to design , think about pop shades that will help you to accentuate the outfit.
Business owners who wish to include quality handbags in their store can get in touch with popular US bag manufacturers. All you need to do is have a look through the vast collection of unique bags that US bag manufacturers have in store. Select the required pieces and state the bulk needs accordingly to the help team.